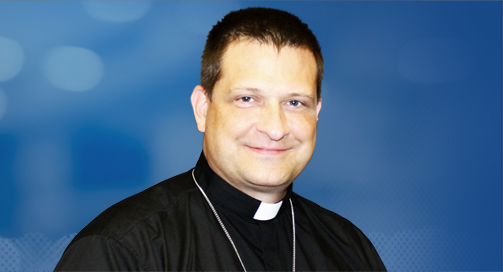 Rev. Joel Schultz
Senior Pastor
Pastor Schultz was installed as Senior Pastor on Nov 30, 2008. He completed his Masters of Divinity at Concordia Seminary in St. Louis in 2000 and served as Associate Pastor of Immanuel Lutheran Church in Washington, Missouri. Prior to going to the seminary, he taught Chemistry and Physics for 4 years at Walther Lutheran High School in Melrose Park Illinois. Pastor Schultz and his wife Amy have five sons and one daughter-in-law. Pastor loves woodworking, gardening, fishing, playing cards, and reading

913-660-3946 (mobile)

913-780-6023 (office)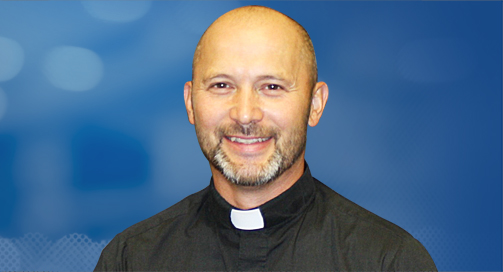 Rev. Michael Ada
Associate Pastor
Pastor Ada served as pastor of First Lutheran Church, in Harrison Arkansas, from 2006-2012. He completed his Bachelor of Science in Education at the University of Kansas and taught for five years in Kansas City, Missouri and Topeka, Kansas. In 2002, he attended Concordia Seminary in Saint Louis where he completed his Masters in Divinity, in May 2006. Pastor Ada, his wife Kristen and three children are very excited to be back in Kansas doing ministry among and with the people of Beautiful Savior Lutheran Church! In his off time, Pastor enjoys being outdoors; hunting, fly-fishing, and camping are among his favorites!

913-669-1157 (mobile)

913-780-6023 (office)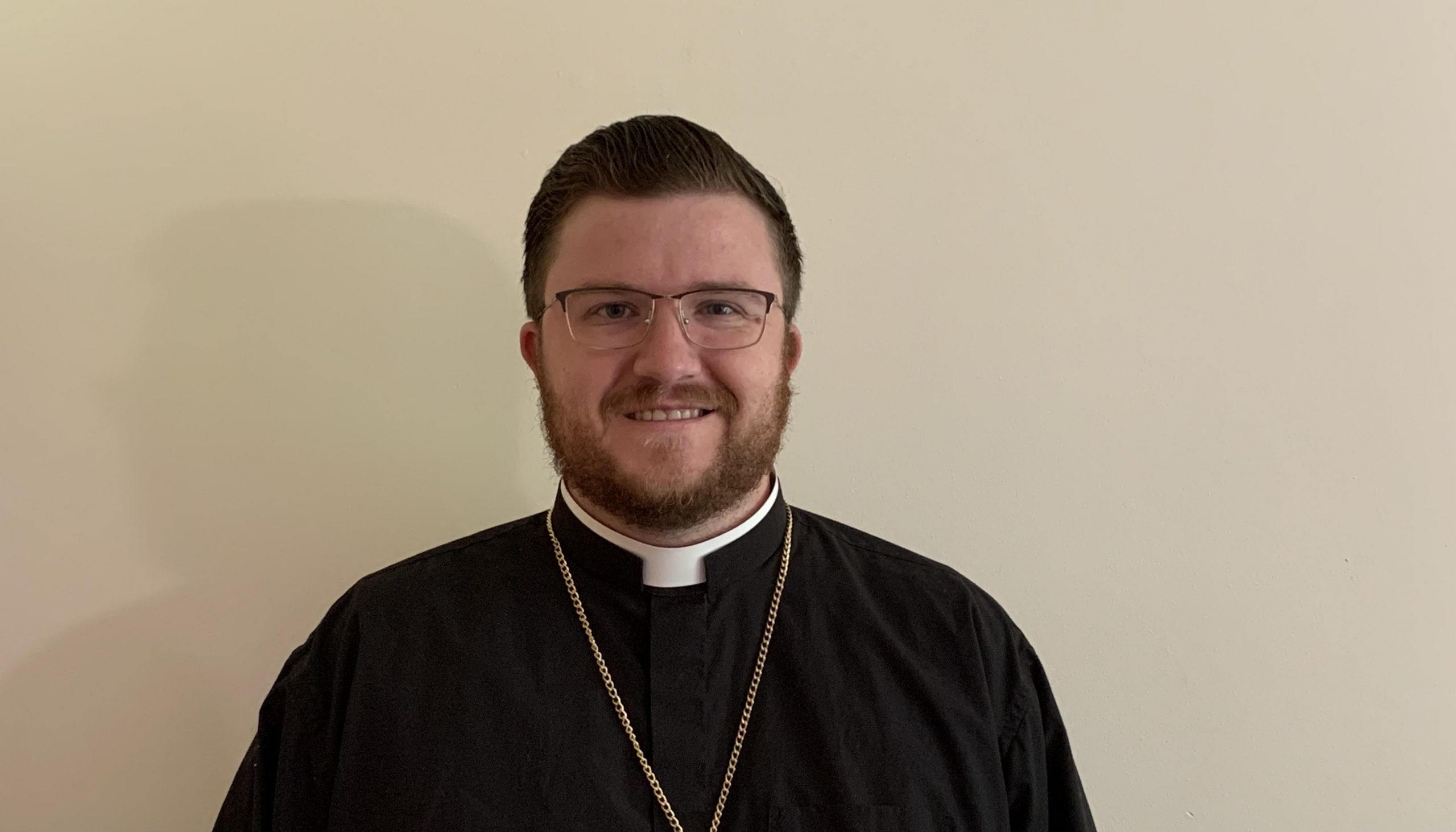 Vicar Roll
Vicar (Student Pastor)
I grew up in rural Northeast Colorado, playing sports and doing plays and musicals in high school. I graduated from Liberty University with a degree in Biblical/Theological studies. My wife Latashia and I have been married since July 23, 2016, and we lived in Colorado Springs until moving to the seminary in 2019. We have a two and a half year old daughter, Tinley, and another daughter on the way (due August 1, name Isla Jane). I love reading, going for walks, playing board games, and playing and watching sports.

970-520-1456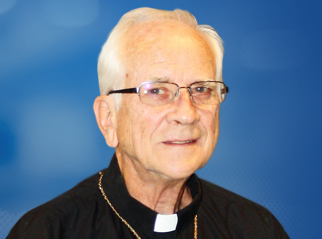 Pastor Richard Pingel
Visitation Pastor
Pastor Richard W. Pingel graduated with a Master of Divinity Degree in May of 1971 and was ordained on June 13. He married Dianne Pueppke on June 20 and was installed in his first congregation on July 7 of that same year. He served congregations in Nebraska, Wisconsin, Illinois, Iowa and Michigan. He has two sons and two daughters. Son Aaron is Pastor of Zion Lutheran Church and School in Fallbrook, California and Jason, Laura, and Kristin all live in the KC area with their families. He also has three brothers in the pastoral ministry. He currently serves Beautiful Savior as Visitation Pastor and rendering pulpit supply and Bible study on occasion when called upon in our neighboring area churches.

913-780-6023
John Blakley
Financial Assistant
John has served as the Financial Assistant for the congregation since 2014. He is a veteran and after serving overseas with the armed forces, completed his Bachelor's degree in Accounting from the University of Missouri. Prior to joining Beautiful Savior, he was an Accountant, Internal Auditor, Controller and Business Owner. John greatly enjoys serving the needs of the Members, Pastors, Elders, the Council and Various Boards. He enjoys movies, playing cards, sunsets, and spending time with his family and Son. John is delighted to be part of the ministry staff at Beautiful Savior.

913-780-6023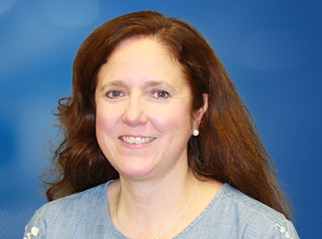 Amy Schultz
Preschool Director
Amy has both a Bachelor's Degree in Education and a Master's Degree from Concordia University Chicago. She taught in various Lutheran schools in Chicago and St. Louis and most recently was the Preschool and Mother's Day Out Director at Bethany Lutheran. Amy and her husband, Joel, have five boys and a daughter-in-law. She enjoys watching them participate in sports, drama, and music. She also enjoys singing, playing handbells, tennis, reading, and making cards. She is thrilled to be a part of the ministry staff at Beautiful Savior!

913-780-6889
Debbie Seutter
Senior Administrative Assistant
Debbie serves as the Administrative Assistant in the Church Office. Debbie is married to Dave and they have three children and four grandchildren. They are charter members of Beautiful Savior and joined in June of 1991. Debbie serves the Senior Pastor by coordinating his calendar and correspondence. She maintains the day-to-day operations of the church office and the membership data base, along with preparing the bulletins and weekly publications. She works with Pastor and the Evangelism and Assimilation board to determine visitors who should be part of membership classes and coordinates any correspondence.

913-780-6023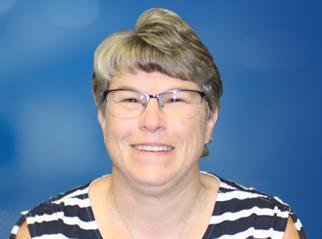 Michelle Wibe
Education Assistant & Sunday School Director
Michelle has a Bachelor's degree in both Education and Early Childhood from Northwest Missouri State University. She currently teaches here at Beautiful Savior in the Preschool. Michelle and her husband Chris have two children Nathan and Riley. Michelle and Chris have been members here since 1997. She enjoys reading, puzzles, movies and volleyball. She is excited to join the ministry team here at Beautiful Savior.

913-780-6023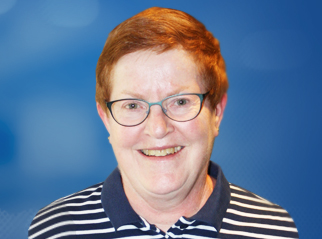 Deb Miller
Organist/Music Coordinator
Deb serves as Organist and Worship Music Coordinator for the congregation. She is married to Dave. Deb has served as Organist at Beautiful Savior since November 1996. Weekly duties include preparing, rehearsing the congregation's music, and accompanying the congregation in worship. She also coordinates the special music provided by vocal and instrumental soloists. She has been integral in leading our liturgical ensembles and in developing our music program.

913-940-0726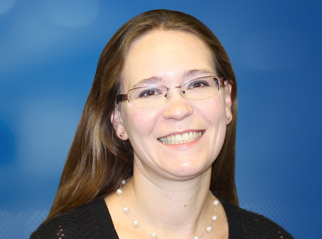 Lauran Delancy
Choir and Handbells
Lauran Delancy began serving as the Choir and Handbell director for the congregation in the Spring of 2014. She holds a Master of Church Music degree from Concordia University Wisconsin. Lauran is passionate about making a joyful noise unto the Lord through music. She is the Artistic Director of the Kansas City area handbell ensemble Rezound!, and has several pieces in publication. Lauran and her husband Patrick have been members of the congregation since 2011 and have four children: Cora, George, Nathan and Isla.

913-780-6023