Music
We celebrate the great variety of music with which God has blessed us. Classical, contemporary, brass, woodwinds, organ, piano, vocal choir, bell choir, and more. Read more to see the variety of musical groups and how you could be involved.
Adult Choir
The Adult Choir offers special music in worship about once a month. We rehearse on Wednesday nights from 7:30-8:30pm. High school students who are able to make the weekly commitment are welcome to join.
Youth Choir
The Youth Choir is for 5th grade and older youth. We prepare music and sing in worship about once a month. Rehearsals are on Wednesdays from 5:25-5:55pm (5:15-5:45 during Lent).
Children's Choir
The Children's Choir is comprised of the 1st through 6th grade children in the congregation. Rehearsals are during the first portion of Sunday School from 9:20-9:40am on Sunday mornings. The children sing for worship once a month during the school year.
Little's Choir
The 3-year-old through Kindergarten students of our congregation form the Littles Choir. The children learn songs during the year to share with the congregation as part of their Sunday School opening on Sunday mornings.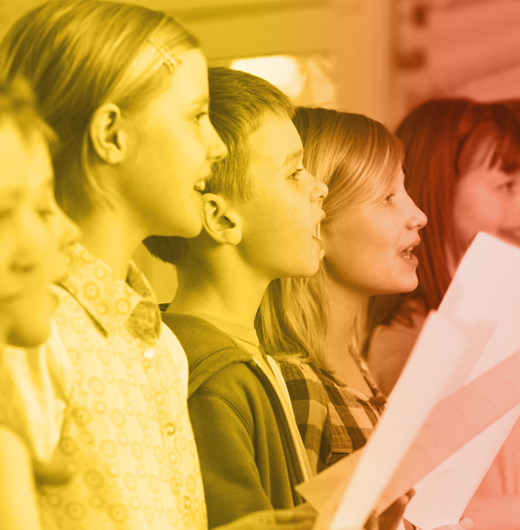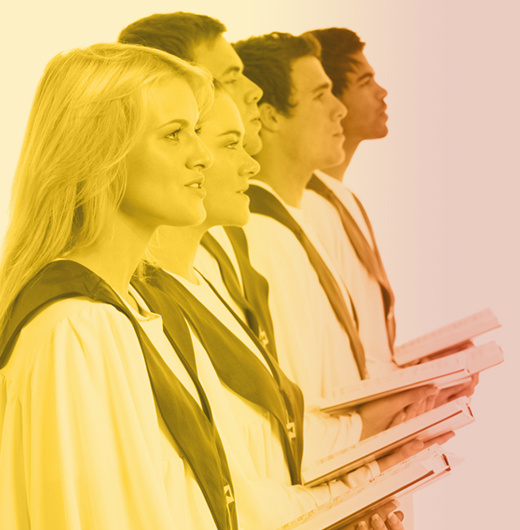 Junior High through High School Choir
The 7th-12th grade Youth share their musical gifts with the congregation once a semester. These rehearsals are the last portion of the Sunday School hour on Sunday mornings for several weeks leading up to when they sing.
Saving Grace
Saving Grace is a contemporary instrumental and vocal group who edify worship through the use of more modern Christ centered songs.
Adult Handbell Choir
The Sanctus Bells ring on 5 octaves of handbells and handchimes. We rehearse on Wednesday evenings from 6:30-7:30pm (5:45-6:45pm during Advent and Lent) and provide special music for worship about once a month. High school youth who are able to make the weekly commitment of rehearsals are invited to join this ensemble.
High School Handbell Ensemble
The Venite Ringers ensemble is designed to fit the busy schedules of the high school students in our congregation. Commitment is for one month at a time and music is chosen based on the number of youth involved ranging from trios to full ensemble ringing. Rehearsals are on Sundays from 3:00-3:45pm.
Youth Handbell Choir
Youth from the congregation are invited to join Laudate Ringers or Beata Handbells starting in 5th grade. The Youth Handbell Choirs meet on Sundays from 4:00-4:45pm and 5:00-5:45pm and each offer special music for worship about once a month.
Chimes Choir
The Jubilate Chimes Choir is open to children in the congregation starting at age 4. Commitment is for one month at a time and they ring and sing monthly for worship during the school year. Rehearsals are Wednesdays from 6:00-6:30pm.
Instrumental Choir
Worship and/or choirs, at times, make use of instrumentalists such as trumpets, flutes, pianists, trombones, tubas, a variety of strings and the like.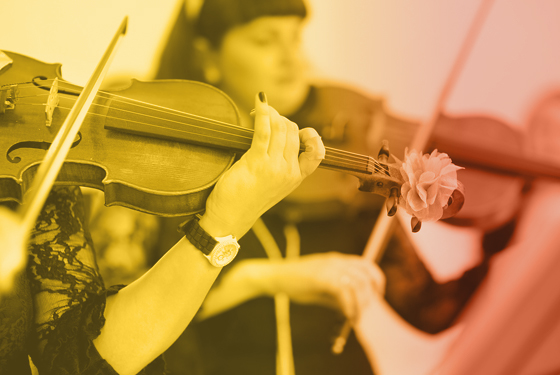 13145 Blackbob Road


   Olathe, KS 66062


   Sunday Worship Services


   8:00am, 10:45am, and 6:00pm


   Family Education Hour @ 9:30am
Beautiful Savior Lutheran Church